Clean Water for Ethiopia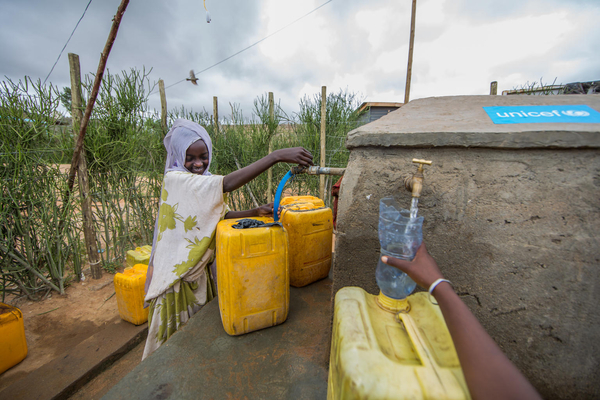 Since Ethiopia is one of the driest countries in the world, suffering under long periods of drought and extreme weather conditions caused by El Niño, it is not surprising to hear about water shortage and contaminated drinking water.
For us as EcoWater Systems EMEA the very core of our company is precisely that element: Water. Therefore, we have made it our business, to help with carefully chosen projects around the world. Always focusing on those, who need it most: the children. Together with professional and efficient partners we are contributing on a regular basis.
We are proud to announce our participation in a UNICEF Project : EcoWater Systems EMEA (namely: Benelux, France, Germany, Italy, Poland, UK) has had the wondeful opportunity to support the UNICEF WASH program, it Ethiopia. This program is dedicated to education on hygien and sanitation and construction of water-wells. This includes supporting the Ministry of Health in dissemination of sanitation micro-plans by developing detailed sanitation coverage maps, innovative approach on utilizing remote borehole sensors, developing media material on hygiene promotion, 120 episodes of radio transmissions on baby-WASH (hygienic care for babies) and 48 episodes on talk shows regarding cholera prevention.
Main focus has been the creation of a safe environment for children under 3 years, keeping the existing water sources functional and making this precious element "water" available for locals. Education on basic hygiene is a fundamental part of UNICEF´s WASH program.
Thanks to every single customer of EcoWater products and our dedicated staff, it has been possible for EcoWater Systems across all EMEA offices to be part of this incredibly important project.
#unicef #proudtobeEcoWater #waterforeveryone #cleanwater4kids #ecowatersystemseurope